Natirar Spa, 90 Acres Restaurant
Natirar is a spa, resort and event space located in Somerset County, New Jersey. It is also the home of Ninety Acres, a farm-to-table restaurant serving food grown and raised on the property. I have been designing and building furniture and atmospheric pieces on this site since 2006. The project is ongoing during the site's expansion and renovation of the famous Natirar Mansion, built in 1912. All wood used for this project is cut on-site.
Communal Table
For the Cognac Room, a communal table of Oak and Walnut stands 14-feet by 5-feet with hand-carved Cedar legs. This table is finished with natural oils and stands virtually indestructible for daily use in meetings, toasts and weddings.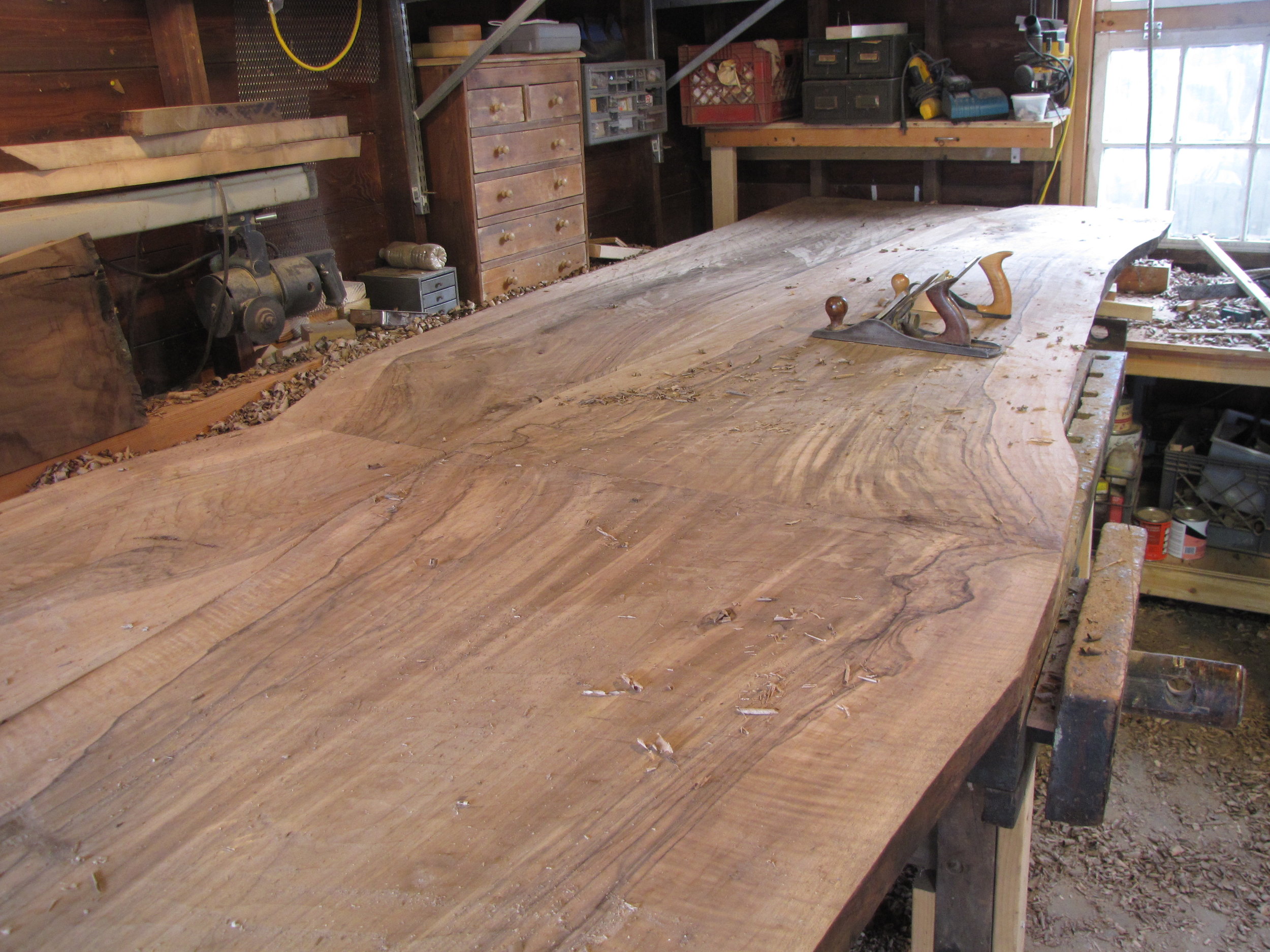 Wood Partition
In the main lobby of the Ninety Acres farm-to-table restaurant, I designed and built a live edge walnut wooden partition screen that separates the dining and reception areas. 14' x 18'
Inset Wood Mural
This mural was installed into the architecture, and is made of wood from the site.